Ultralight Trekking/Everyday bags
300% Funded on Kickstarter
Pro Camera Sling Bag
Over 900% funded on Kickstarter. The lightest 7L weatherproof camera bag for both city and outdoor on the market. 
Built with state of the art materials at every detail. The first ever durable X-Pac sailcloth used on a camera bag. CoolMax fabric is also first used on a bag to create a sweat-free carry experience.
- Long lasting Korean/US made fabrics,
- Premium yarn is chosen to enhance the weatherproofness,
- Special air ventilation material for the back panel and shoulder strap
In short, the whole series are built to last.
Order now with discount before retail price.
View
Instinct® 35L Backpack
Revolutionary modular packing system powered by US Velcro®.
Introducing a whole new way of backpacking experience with UX design, you can pack just as easy as using your smartphone with 6 different Instinct® Incubes. 
Your everyday and travel journey can now be smooth and clutterless. With concept car futuristic outline, Instinct is unique while low profile. 
- Crafted from Twill and Polyurethane coated Nylon fabric. Three layers of construction make it highly durable and waterproof.
- All outer zippers are SBS Bluesign Approved weather proof TPU coated zippers.
- Inspirational reflective safety strips along both sides and logo at the front and bottom keeps you safe when cycling at night.
View
Instinct Backpack
"This Backpack is a combination of all useful features that you wish for, in one."
Instinct Backpack
"I am really impressed in how well this bag works as a travel backpack as well as how cool all the accessories they put together integrate into the bag itself."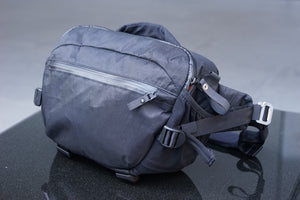 X-Pac Pro Camera Sling Bag 7L
Sale price Price $153.00 Regular price $179.00 Unit price / per
Pro Camera Sling - Development & Story
City Travel/cycle/gym Backpack Set
Sale price Price $98.00 Regular price $273.00 Unit price / per
Instinct Backpack - On the road
Instinct Backpack - Development & Story
Instinct Total Set - At a glance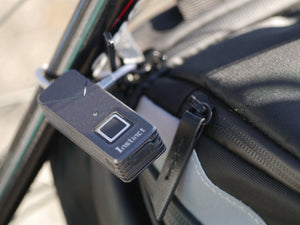 Waterproof Fingerprint Padlock
Sale price Price $24.00 Regular price $72.00 Unit price / per
Pro Camera Sling Review on Youtube
Instinct Backpack Review on Youtube